How will you receive Components UI and use it on your Carrd.co projects?
What happens when you purchase Components UI? How do you receive the project in Carrd? This post answers these and more questions you might have about the purchasing of Components UI.
Depending on the package, when you purchase Components UI you'll receive a copy of the complete gallery and templates in your Carrd account. The sending and receiving of projects in Carrd is a manual process — at the least from the time of this writing.
The process when you purchase any package from Components UI looks like this:
You purchase the Components UI gallery and/or templates from componentsui.com. You'll get a confirmation email that includes your receipt
I'll receive an email confirming your purchase
I'll log into my Carrd account and manually transfer you the complete Components UI gallery and/or templates from my account to yours. To do the transfer(s) I'll use the email adress you used for the purchase during checkout (*)
You'll receive a confirmation email that I've sent you the transfer(s) in Carrd
You'll have to log into your Carrd account and manually accept the transfer(s) under the "Manage your Carrd account" section: Under Overview and then at the bottom of the page under Activity
Depending on the package you'll have instant access to the Ebook and tutorial videos from your Gumroad library. You don't have to have a Gumroad account to do this. Just go to the email with your purchase receipt and there you'll see a View Contents button to check these assets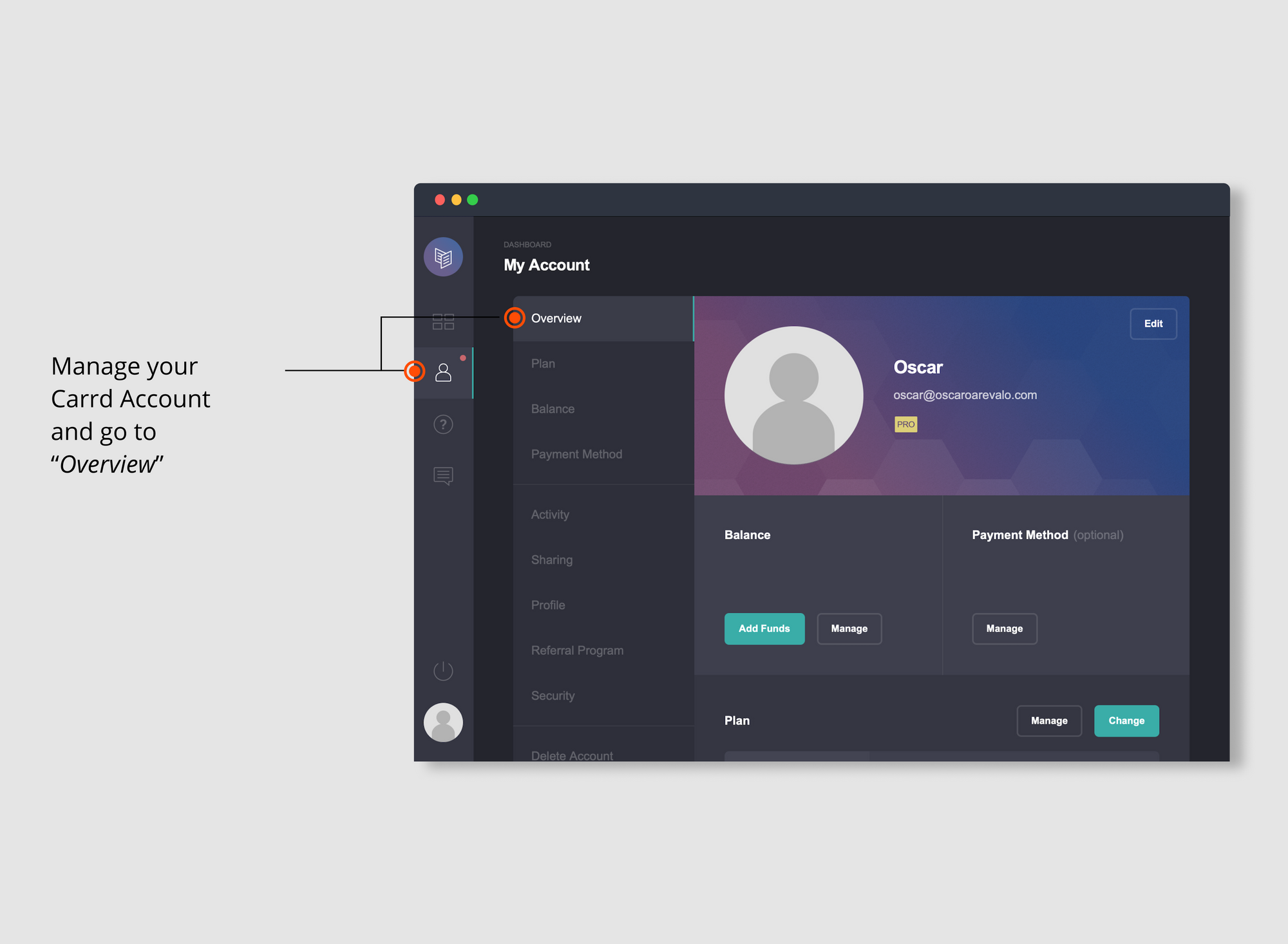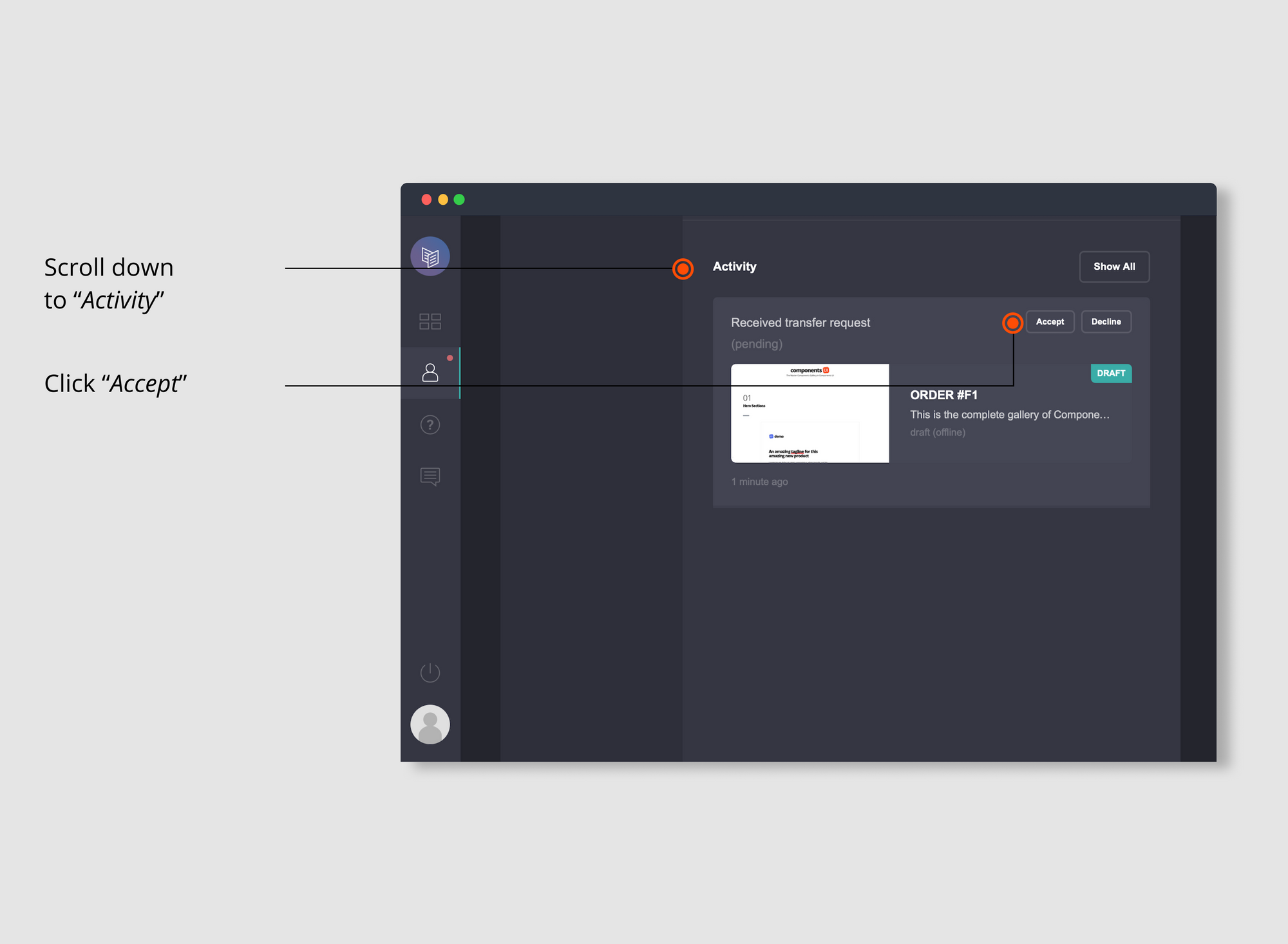 Some things to keep in mind:
This process is done manually – at least for now – so please be a little patient. Depending on the time of the purchase I might be sleeping so I'll send you the transfer(s) as soon as possible (My timezone is GMT -6:00 Central America)
(*) Don't worry if you used one email address to make the purchase but have a different email associated with your Carrd account. Just email me the correct one at oscar@oscaroarevalo.com and I'll send you the transfer(s) there
As you can see on the Components UI website, you need a Carrd Pro Plus account to use it. I won't be able to send you the transfer(s) if you are not and I'll get a message saying that you need a higher plan to receive them
Once you accept the transfer(s) on you Carrd account you'll have complete access to the Components UI gallery and/or templates. They are yours forever and they become a project on you Carrd dashboard called "My sites". You can  read the license here to learn what you CAN and CANNOT do with the Components UI gallery and/or templates.
If you have any doubts or questions about this process or about the product, just email me at oscar@oscaroarevalo.com or send me a message using the blue chat widget on the website. I answer every message and email I get.
Thanks for supporting my work!